Sachin Tendulkar
When Sachin Tendulkar arrived in Sydney for the fourth Test between India and Australia 2003-04, he had scores of 0, 1, 37, 0, and 44 in his five Test innings on the tour.
Tendulkar recalled later
I had got out a couple of times to balls bowled outside the off stump. So I decided not to play the cover-drive. They were bowling consistently outside the off stump, and I decided to leave all those balls. Then they had to bowl to me and I used the pace of the ball. I would put this innings right at the top of my hundreds. I had a plan and I am happy I could execute it well. I am happy that I was able to maintain the discipline throughout the innings. Things had gone wrong a couple of times with my shot selection, and I knew I had to cut out a few strokes,
Sachin explained the same in a discussion with Akash Chopra
So I remember even now that I had a discussion with my brother, which we do after every match or dismissal about why I got dismissed. He said that he didn't think there was a technical flaw but there is a mental flaw of shot selections. Because I was pressing the pedal too hard, it was not required to accelerate that much. He asked me to analyze which shot was dismissing me and he challenged me to remain not out in that Test match because he felt no bowler can get me out. And it was not a plan not to play the cover drive. But just when I went and stood at the ground and saw that Australians are trying to play with my patience by bowling all deliveries outside the off-stump, then something triggered in me and I wanted to show them whether I alone lose my patience or the 11 Australians lose theirs. And then I started leaving everything even if I was batting on 150 as I was not going to play what they wanted me to play, at least in that match. I was tempted sometimes to play that shot but once I had blocked it in my mind, there was no question of me playing that.
Here is the wagon wheel of the boundaries he scored in that match. Not a single boundary from the cover drive region. Sachin is known for his cover drive. Asking him not to play the cover drive is almost like asking someone to not use the dominant hand. And Sachin proved why he is the 'God of cricket' .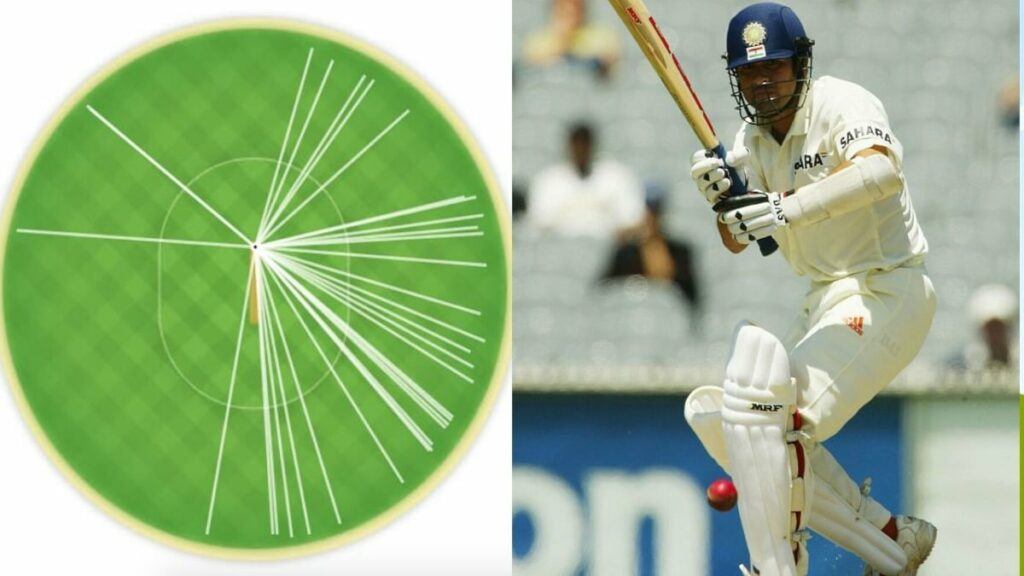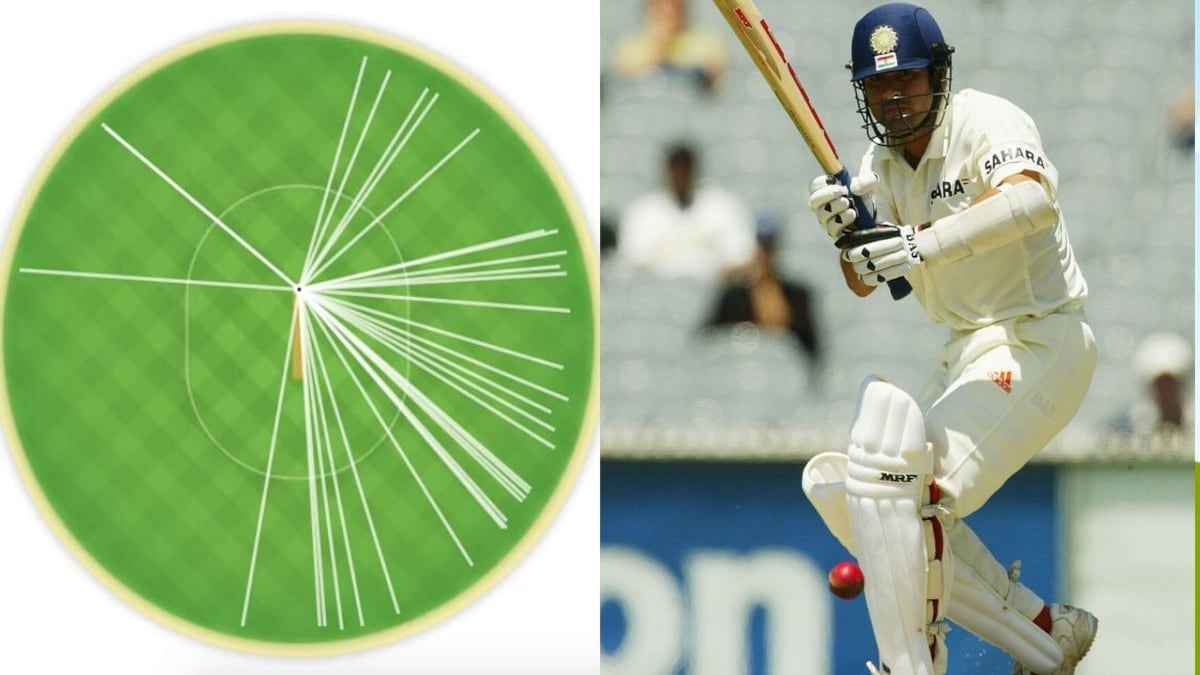 Rahul Dravid
The following is a story shared by a friend of Rahul Dravid
—-
Rahul Dravid never attended classes regularly. He was always seen practicing in the nets. One day he came to class and started writing notes with his gloves on. We were feeling uncomfortable seeing him writing with the gloves. I don't know how he might have felt. Everyone was laughing, talking, whispering, Rahul Dravid continued writing for that full hour.
After one hour was over, I and Rahul Dravid had a common friend, Adarsh, so he came up to Adarsh and said, "Adarsh, Can I borrow your accounts notes because exams are nearing and I haven't written many notes. So can I borrow it and xerox it and give it to you back."
Adarsh replied, "Rahul, I'll give you the notes but could you tell me why were you wearing gloves on? You came to class wearing gloves and you continued wearing it, you were wearing the gloves even when the teacher was dictating notes, is it to impress Anupama?" (Anupama was the most beautiful girl in their class!).
Rahul Dravid said, "No…no, she is already impressed, I don't have to impress her."
"Then why did you wear the gloves through all this time?" I asked. Rahul Dravid said to me something that day which is very interesting.
He replied,
You know something Adarsh, the last two Ranji matches which I played, I had the old gloves and the old gloves were very loose. So because the gloves were loose when the bowler bowled, the ball just went past my gloves and it created the snick sound. The wicket-keeper caught it, he appealed, and both the times even though I didn't touch the ball, I was given caught behind. I thought to myself 'no this can't continue' and so, I bought these gloves and I want to get accustomed to wearing these new gloves. I want my hands to sweat into these new gloves. So for the next 48 hours, I will wear these gloves continuously because the next Ranji match which is a semifinal, is in two days. I want my hands to sweat in and get adjusted to the gloves. I am not going to remove the gloves even when I am sleeping, even when I am eating, even when I am coming to class because I want to do well in the next match and I want my hands to be comfortable in those gloves.
The very next match, that was their semifinals against Saurashtra and he scored a century. In the finals, Karnataka played against Delhi that year, he scored another century, and based on those two performances he got selected for the Indian cricket team which went to England, and surprisingly in the first test match in England, he scored 90 odd runs when Sourav Ganguly scored the century and the rest, as they say, is history.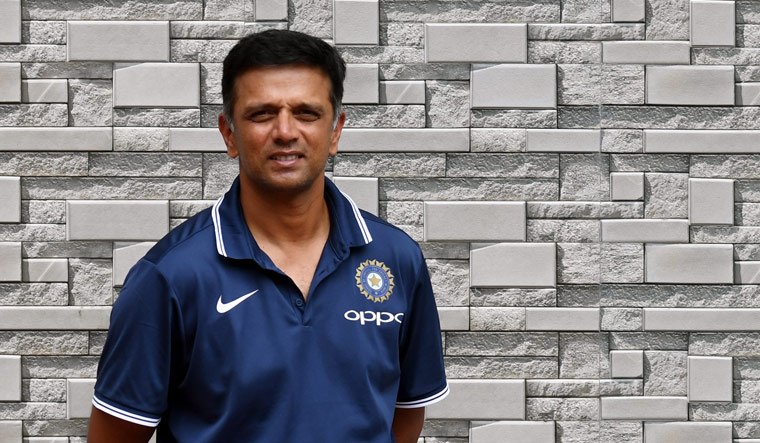 MS Dhoni
The following is an excerpt from the book "The Dhoni Touch"
"In February 2008, India were chasing down a facile total of 160 against Australia at the Melbourne Cricket Ground (MCG). It was only the fifteenth ODI as captain for MS Dhoni, and he was at the crease with Rohit Sharma. With 10 runs to win, he called for a needless change of gloves. In cricket, it's generally with a pair of gloves that you see information arriving from the dressing room. Dhoni was doing the opposite though. He was sending a poignant message back to the pavilion. 'Nobody will celebrate on the balcony once we win this match.'
"Meanwhile, in the middle, Dhoni was handing down instructions to Rohit, on how the youngster should conduct himself while shaking hands with the Aussies once the match got over. He wanted it to be as tepid as possible. 'When they give their hand, just firmly hold yours out without folding it like an obligation, but don't overdo it. And just stare blankly at them without any hint of excitement.'
This was back when the Australians were still at their indomitable best. Beating them meant a big deal to any opposition, that too in their own backyard at the mighty MCG. It was a period when Ricky Ponting's team believed that every loss was an 'upset' and not just a win for their opponents. India had dominated this particular match from the beginning. Ishant Sharma, Sreesanth, and Irfan Pathan had gathered nine wickets between them and shot out the hosts for just 159. India had more or less cruised to their target and now Dhoni the rookie wanted to give his all-conquering, world-beating counterpart his version of the cold shoulder.
'This was Mahi's way of saying it's no big deal. My bowlers got them all out for 160 and we are chasing it down, usme kaunse badi baat hai (there's no big deal in it). If we celebrate wildly, the Aussies will be vindicated in their belief that this was an upset. We wanted to tell them that this is not a fluke. This is going to happen over and over again. The Aussies simply couldn't handle it. They were shaken,' a player from that tour revealed much later.
I don't have the exact video from that match, but here is another one when he finished the match with a six. No wonder he is our 'captain cool'.