We recently launched certificates in HackerRank. When it came to the decision to who will sign the certificate, our engineering team asked me if they can use my name and signature. Of course, without thinking twice, I gave them my +1 and asked them to go ahead. Never ever I imagined this will result in so many users reaching out to me via LinkedIn. At first, I didn't totally understand why some folks are thanking me personally for their achievement. Something like this.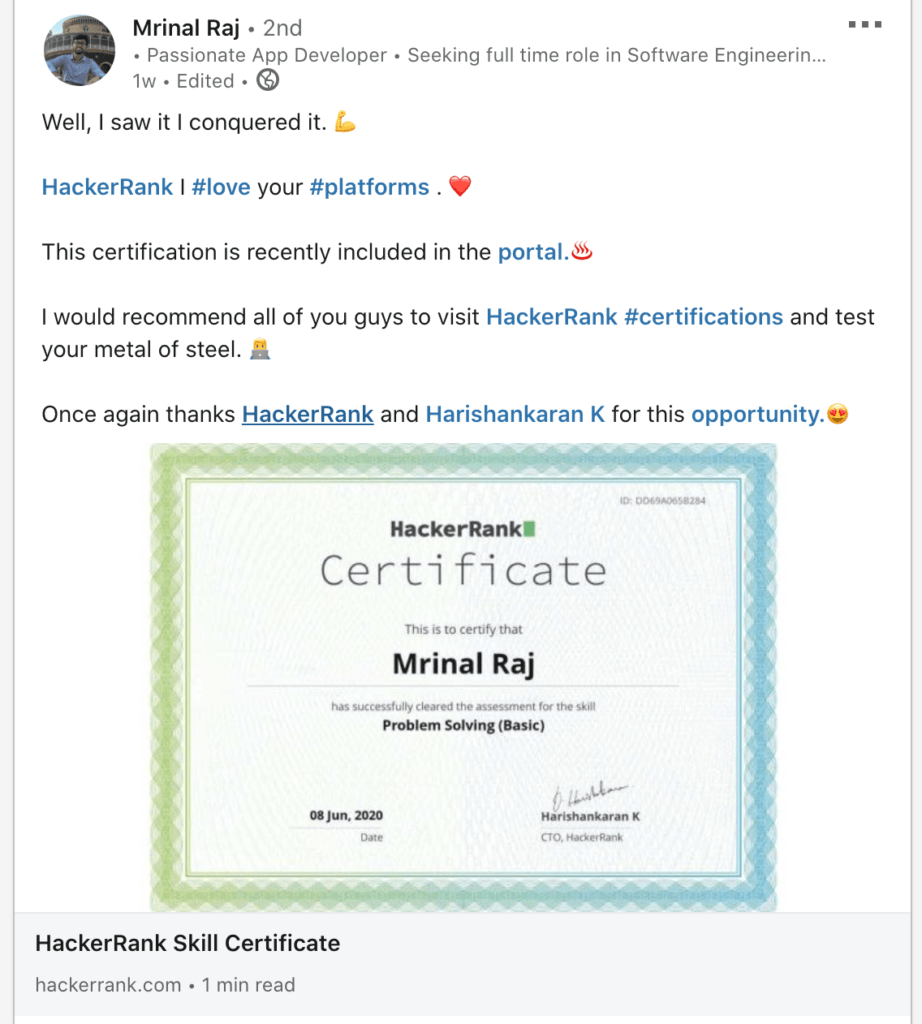 And then, there were a lot of users from LinkedIn tagging me in their posts. By a lot, I mean A LOT.
A huge congrats to everyone who got certificates from HackerRank. Thanks for taking your time to showcase your skills on our platform.
As I was going through all these posts, I was reminded about the last time my name was used in the certificate. It was many years ago and this was an actual physical certificate. I was involved in planning the event, organizing the whole event, marketing the event, handling the finances, and of course, even designing the certificate. Interestingly, this was the first time I had a chance to work with Vivek Ravisankar, with whom eventually I started HackerRank. In total, we made close to 2L (all profile of course) from the event and something I might call as my first venture to entrepreneurship (of course at that time, I didn't even know this word existed).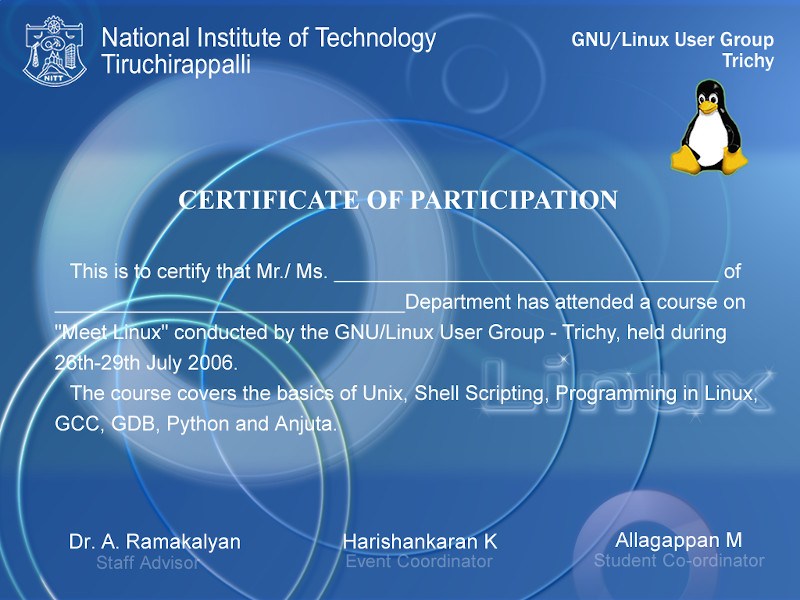 Talking about the certificates I was lucky to sign, this one is a lot close to my heart, even though it doesn't have my name printed on it. We could re-use the same certificate every year without having the 'Chairperson' name on it (talk about ways to save time and money).