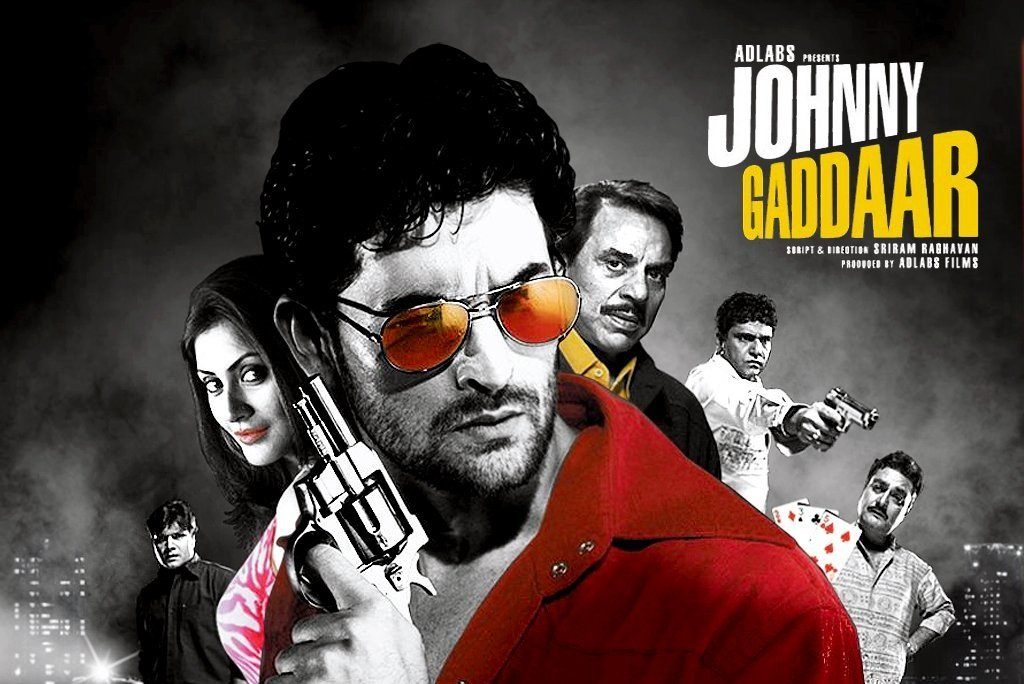 The main reason for me to write about this movie is a talk I've watched by Max Levchin. I've uploaded the 3-minute video where he talks about picking the right co-founder. The entire talk is an amazing lesson for startup founders and you can watch the full video at https://guides.co/g/y-combinator-startup-school/8943
Of course, running a startup with another founder for years, there are a few similar stories I have too. The closest I could think of is the time when he assumed I'm going to kill him and steal his money (yeah, that really happened).
The context/background of this story goes way back in 2010. The entire company comprised of only me and Vivek and we used to have regular code nights building the product from the ground up. We also used to teach programming in colleges in and around Chennai. In fact, that same week, just a few days earlier we had one of our biggest events and made 25,000 rupees in total (that was a lot of money for a 2 member early-stage startup). At around 4 AM, we were done for the day. While I'm not a big fan of movies, Vivek was a big movie fan and recommended watching a movie. This was the time when streaming videos from Netflix or buying them from youtube wasn't an option. We both had a few movies stored in our disks and we decided to watch the movie 'Johnny Gaddaar'
The plot of the movie is a few police officers, on patrol in a police van in Mumbai's Khar Danda area, recount the story of five crooks: Sheshadari, Shiva, Prakash, Vikram, Shardul, and their Police Inspector friend, Kalyan. The tale revolves around a bag containing 2.5 Crore Rupees that goes missing – resulting in lies, deception, betrayal, and death.
Interestingly, both of us just had a chance to teach programming at a college and had 25,000 rupees with us. I still had the cash with me and didn't get a chance to deposit the money in the bank. Given my laziness, I asked Vivek to take the cash from me and deposit it in the bank. Once we finished the movie, Vivek was very reluctant to take the money from me. He simply asked me to deposit instead of taking the money from me. After a lot of questions, he finally explained that the movie is the main reason why he is reluctant to take the money.
This is how the conversation goes between me and him
Vivek: Hey, so why don't you deposit this money in the bank? I don't think I can take it to my home
Me: Why so? The bank is closed to your house.
Vivek: Well, there is a lot of risk carrying so much money with me. Didn't you just see the movie?
Me: Are you worried whatever happened in the movie is going to happen to you as well?
Vivek: Maybe!
Me: If things go as per the movie plan, do you realize that I'm the one who will be trying to kill you for the money? Do you expect me to do that?
Vivek: Well, I understand your logic, but why don't you deposit this yourself
Me: But why? Also, do you understand it makes sense to plan these for crores and not just for 25k? Don't you think it makes no sense to plan such a devious plan for a few thousand rupees?
Vivek: I know, you won't do that. But still, I don't want to carry so much cash like the guy who carried 2.5 crores
Me: I promise you I won't steal the money or kill you or send something to do any of these. Trust me
Vivek: I trust you. Can you just deposit the money?
Me: Well, I give up 🙂 I'll deposit this myself.
That's the only time, that as co-founders we were wondering whether we picked the right co-founders or not. Thankfully, neither of us tried to kill anyone for money and still working together.