New year comes with a lot of excitement, energy and resolutions.
Logically it doesn't make a lot of sense to celebrate new year. After all, the new year is an arbitrary line that was drawn by a few Romans way way back. And it is not like we grow smarter or efficient on the day of new year. Dec 31st or Jan 1st, you are still the same person at core. In programming, we use this data structure called 'array' – which can store a list of items. If there was an array of 365 items, it is not like I feel happy or excited when I access the first element of the array.
But here I'm, writing my first blog of the year with the highlights of 2022 and things I'm looking forward to do in 2023.
2022 Highlights
Labs team within HackerRank
Building a new product and finding product market fit for an early-stage startup is hard. Very hard. But what's even more harder is building a team within the company to create new products. The gravity of the company (and the core product) always pulls your focus and time. CTO of HackerRank & Leading labs team are completely two different roles. They need different mindsets. I was able to finally able to put together a Labs team within HackerRank. We always had teams working on new, creative ideas but never had a clear name (and roadmap) for the team. This year has been a great year in building this team. Most importantly, super happy about how we are building the early-stage startup culture within the team.
---
Meeting Manas & Geetanjali (twice in the year)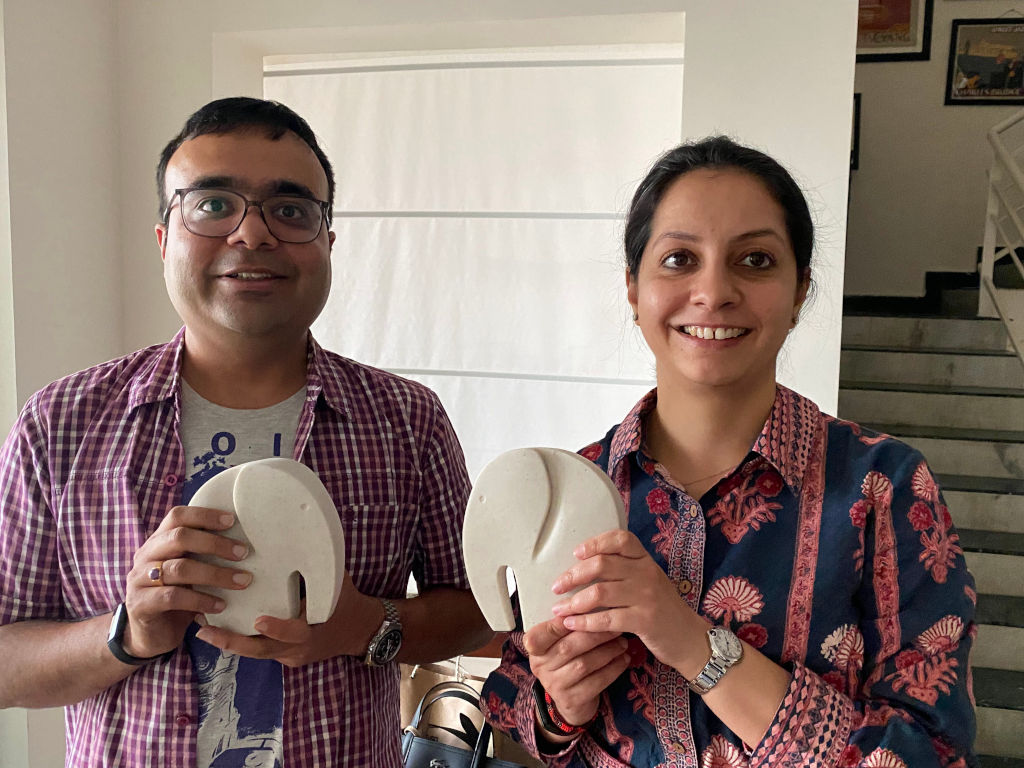 There are some people in the world who we are super lucky to have met, worked with and have had a chance to spend time with. Manas & Geetanjali surely take the top spot for me. They are great friends, amazing mentors and the best well wishers I could ever ask for. Life is so peaceful every time I meet them. Thankfully, in 2022, I was lucky to meet them twice. Once, they visited Bangalore. To ensure we take a staycation (first time I'm got to know about the word), they booked another room in the same hotel they stayed (this was Ritz btw) and made sure we got enough time to spend together. We spend a lot of time playing poker, talking startup life and had lunch at MTR. The second time I visited Hyderabad for a weekend when they were in India. This time, we played sequence, tested Jimmys and ate a LOT of food. If there is one place where I feel "pampered and treated like a kid", it is when these two are around.
---
Trip to Shimla with Ajitha & Madhu in December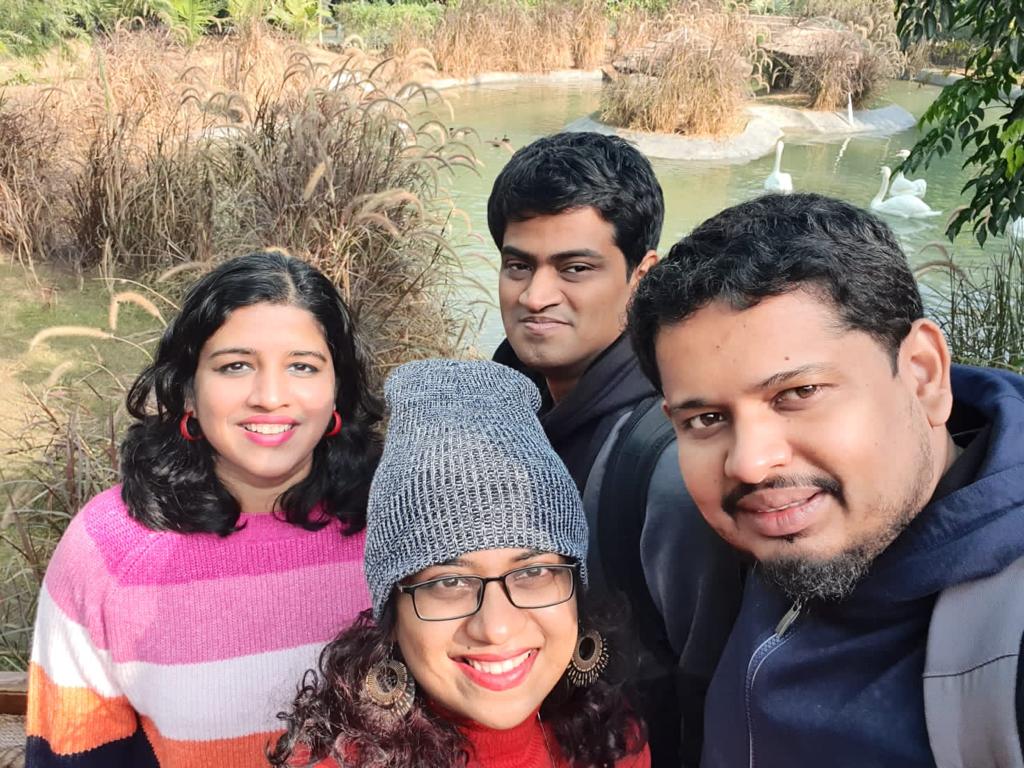 This one happened after years of planning. Lucky to have friends, who planned almost each and every aspect of this trip to Shimla. Traveling with school friends is always fun and glad that I'm still in touch with both of them (though all credits go to them). Rafting, poker, codenames, vande bharat express were all the highlights of the trip. Of course, all the 7 folks who joined were the absolute highlight of the trip.
---
Growing plants/flowers in our house
There was a point in time when we used to kill cactus plants. From that, what you see is a complete transformation. Not just buying plants from the nursery, we grew most of these plants from seeds. Growing plants from seeds or from the small ones to a huge one gives a lot of satisfaction instead of just buying plants from the nursery. The added advantage is that if you kill a plant which grew from the seeds, then it is not net negative. Killing a plant after buying from a nursery feels like a net negative.
---
2023 Goals
Learn Swimming
This is one life skill which has been on the to-do list for a long time. In fact, some time in 2017/18, both me and Vasudha used to take swimming classes. She can "almost" swim now. I still drown directly to the bottom of the pool. Given driving was the new skill in 2022, this could be the new skill of 2023.
Work from Denmark for a month.
Only reason to work from Denmark – Manas & Geetanjali. They have been inviting us for ages and given at least 10+ reason on why working from Denmark is so much better than Bangalore. Of course, working with Manas & Geetanjali for a month is the main incentive for the trip
Keep learning & have fun!
Something I've been following for ages and hopefully I will be able to continue next year as well.
As I look forward for 2023, this picture comes to my mind.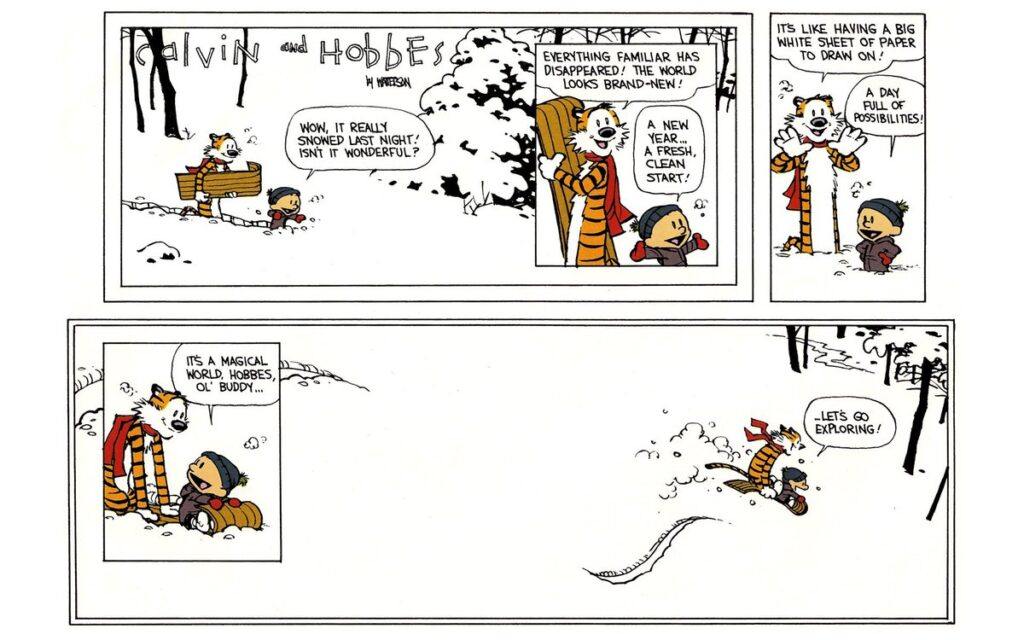 Calvin and Hobbes was conceived when Bill Watterson, while working in an advertising job he detested, began devoting his spare time to developing a newspaper comic for potential syndication. The best part was Watterson famously refused to license his creation to anyone for any reason other than publishing.
Let's go exploring!